Shinhan Card x Mobetterworks Collaboration — Check Card
신한카드는 모베러웍스와 함께 MZ세대를 위한 'DEEP DREAM' 체크 카드 스페셜 에디션을 발행했습니다. 모베러웍스는 베이스볼 트레이드 카드를 모티브로, 빈티지한 무드의 체크카드를 기획/디자인했습니다.

Shinhan Card approached Mobetterworks to create a special edition debit card targeting millennial and gen Z consumers. Mobetterworks reinterpreted the 'trading cards' culture of the young generation and developed a debit card that resembles a baseball trading card from the 80s. The design process was showcased on Youtube channel MoTV.
Partner. Shinhan Card
March 2022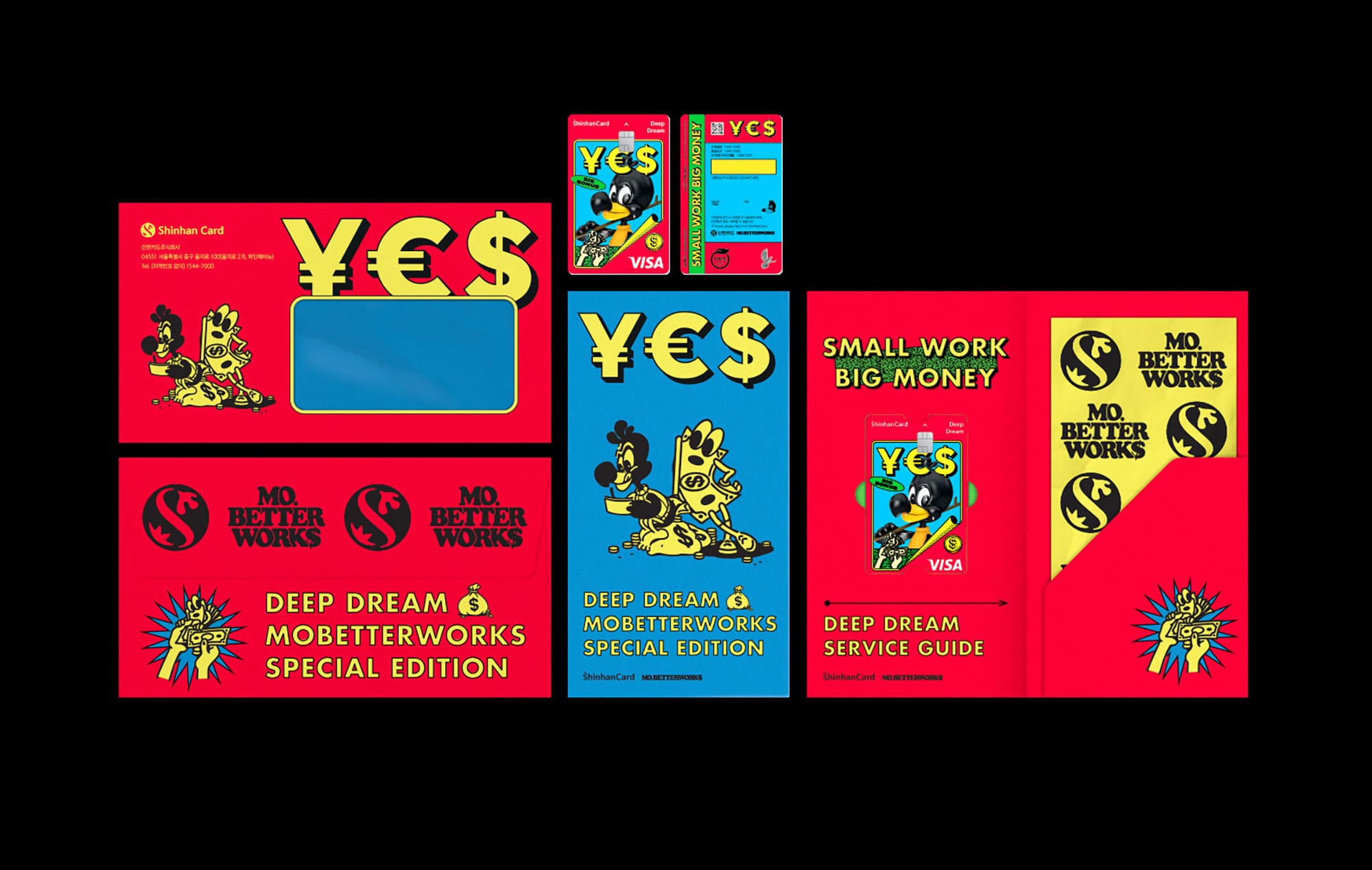 CAPABILITIES


Mobetterworks, Collaboration, Contents, Product, Package, Slogan, Strategy
CONTACT@MOBILLS-GROUP.COM
Mobills-Group | Mobetterworks | MoTV
5F, 49, Seongsui-ro 20-gil, Seongdong-gu, Seoul, Republic of Korea
서울시 성동구 성수이로20길 49 5층, 04787
+82 70 8844 0204
→
Behance
@mobills.group
@mobetterworks
© 2022 — Mobills Group all rights reseved.